Community Atlas Toolkit
Overview
The Community Atlas toolkit provides a simple set of tools for creating online "atlases".
The toolkit is comprised of a set of key components:
A data standard (CommaGeoJSON)
A reference browser implementation (CommaBrowser)
A demo atlas editor (Implemented using Coda.io)
The Comma Browser
The browser provides a way to explore community atlases built using the CommaGeoJSON Format.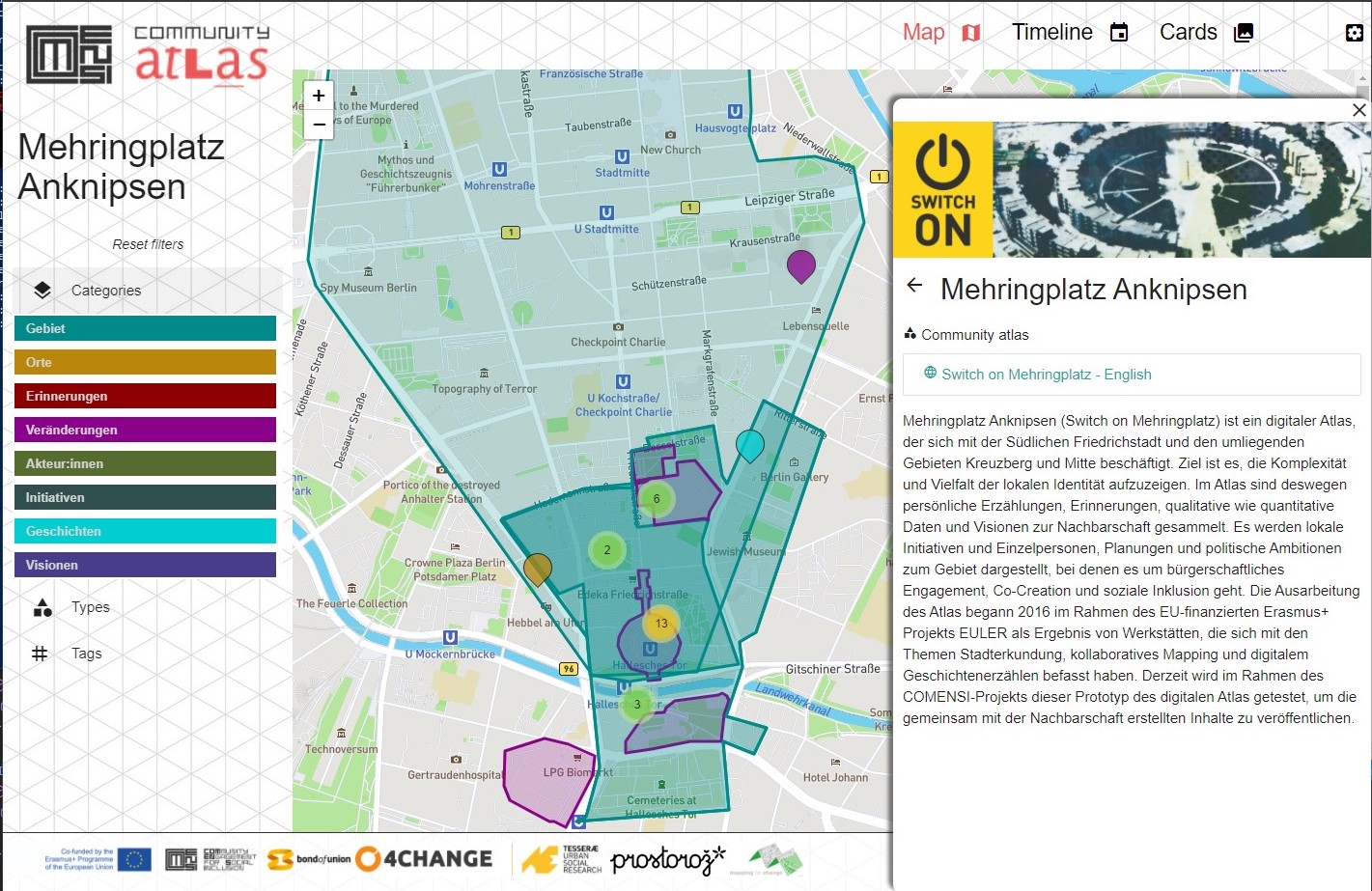 The browser provides a geospatial view of the atlas, allowing for the exploration of a dataset on a map.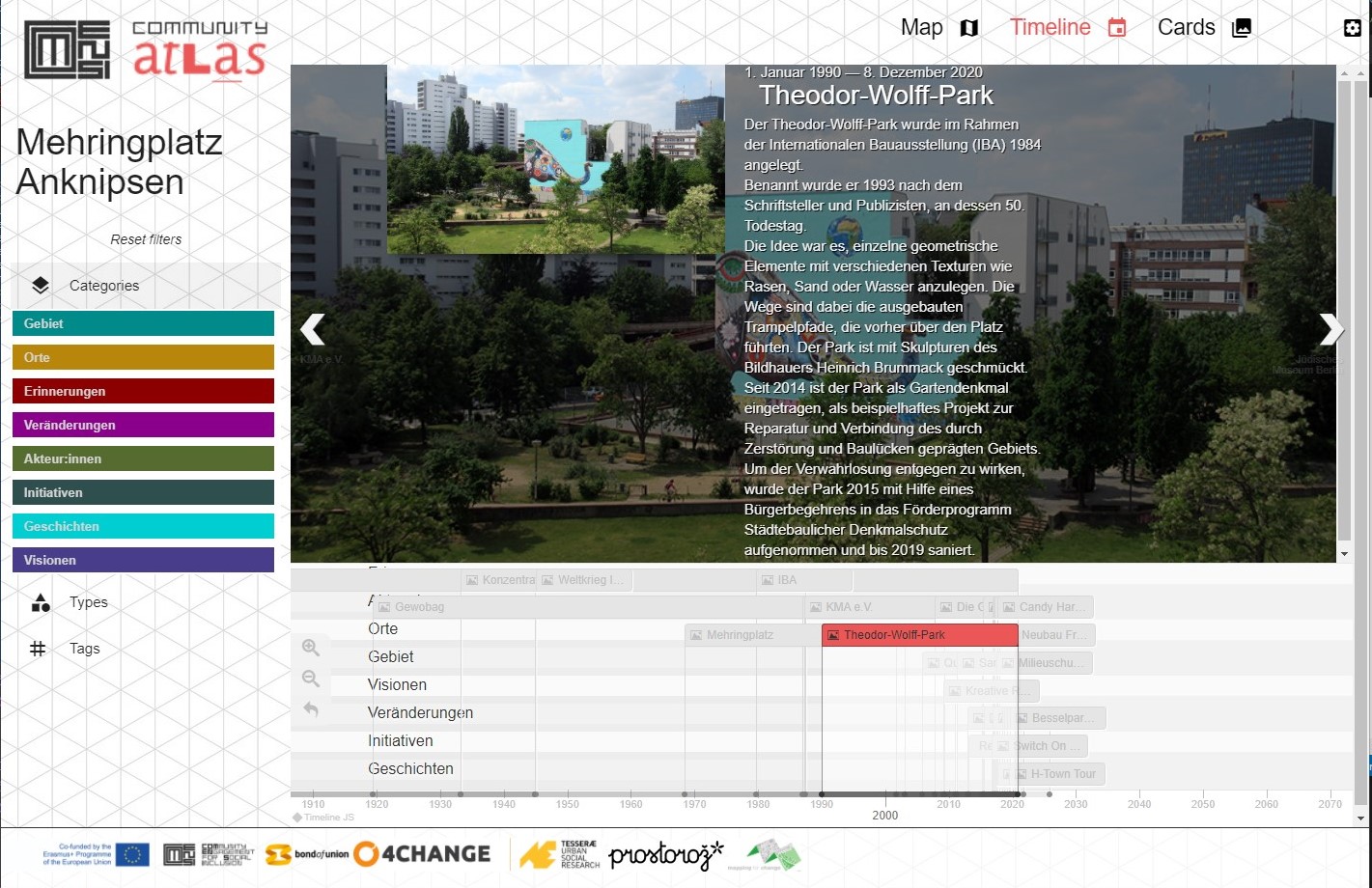 The timeline view provides allows the atlas to be explored as a timeline.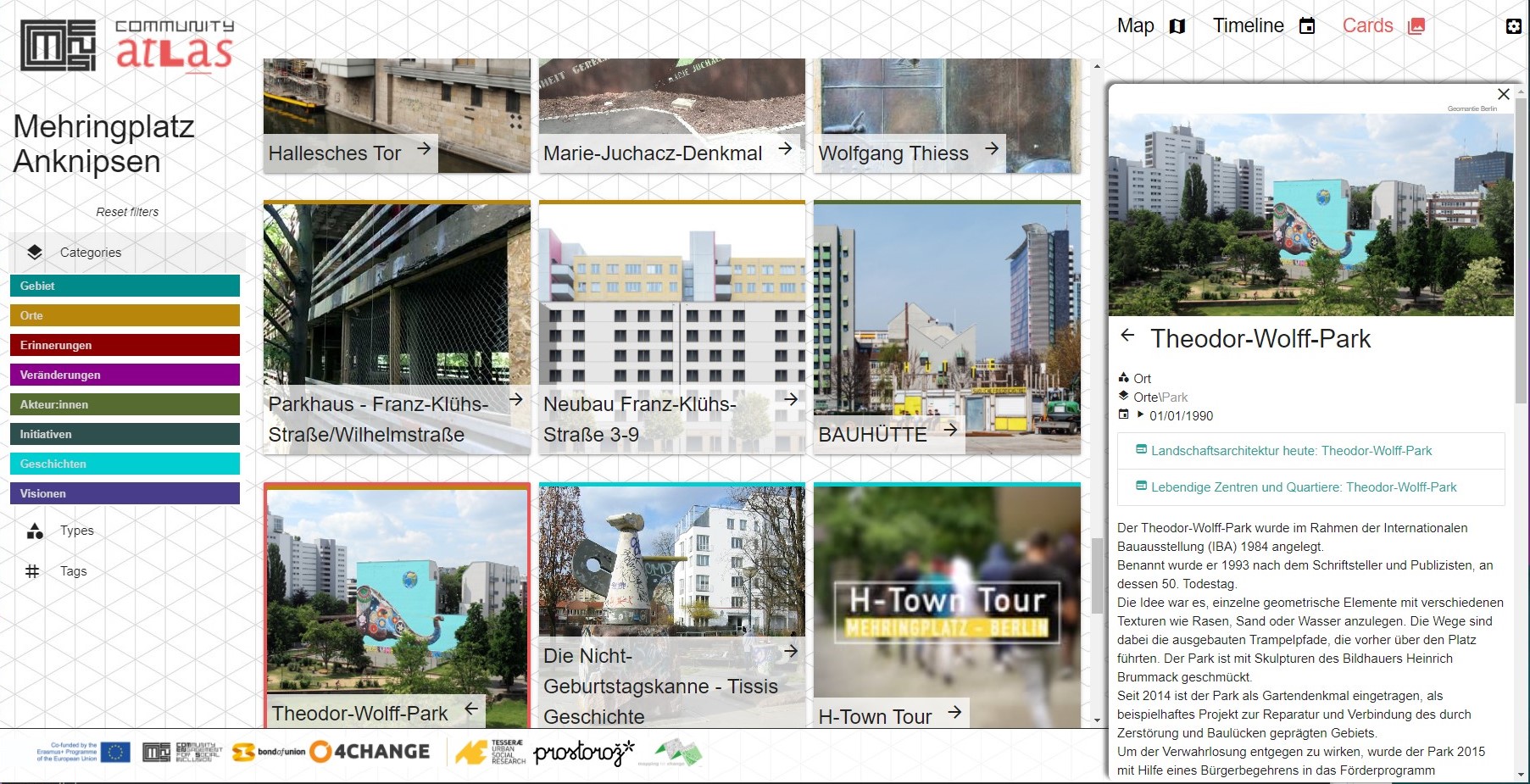 The card view makes it possible to view the atlas as a set of "cards".
Technical development by Peter Brownell from The-Organization.com.